Marketing
Best 5 Methods To Improve Open Rate In Email Marketing
Email is an intrinsic part of life for people. They do not ignore their emails; they ignore the emails that they receive. Therefore, we can say that, in today's world, bulk email service with good and relevant content  are necessary for a market to climb up the ladder and for it's business promotions. While channels of social media and other marketing media are always attracting our attention, it is clear that email is still king. In fact, from an email marketing campaign you are 6 times more likely to get a click-through than from a tweet. Check out Digital Marketing Course in Hyderabad to know more
What is Bulk email Service?
Bulk email service is a service that allows you to send email to a lot of subscribers in a few easy steps. It is considered to be an important tool for businesses and marketers for sending market related messages that would promote their business and take it to new heights.
Top 10 bulk email servers
Digitalaka – Cost effective and best server for business growth
Constant Contact – Best email service provider
Sendinblue – Best bulk email service for beginners
Drip – Best email marketing automation tool ConvertKit– Best email tool for publishers
AWeber – Most popular email service company
Mailchimp – Best all-in-one marketing automation suite
GetResponse – Best email blast service for webinar marketing
MailerLite – Most Affordable mass email service
Keap – Best email service and CRM for customer service
5 methods to improve open rate bulk email service
1. Create an engaging subject line
When the customer opens your mail, the first thing he'll see is your subject line. If the subject line isn't catchy enough, he'll ignore your mail and it would end up in the trash bin. If you want the customer to read your mail and be engaged, make sure the subject line is such that he is attracted and cannot resist.
2. Write to one person
Make sure that the mail you are sending is sent to each and every individual, and make it look like you are sending to that person only. Write their name as then it becomes a personal mail and people generally tend to open personal mail rather than opening mails which are not directly addressed to them.  Remember that, everyone likes attention.
3. Write quality content
If a customer expects that the content of a particular mail should be engaging, interesting and full of good content. Remember, this is a rat race; all business firms are targeting your clients, it is very important for you to make your mail a bit different so that he is attracted to your business and not to others. For this purpose you need to write a content of high quality. There's no easy way to escape this. Your message needs to be short, precise and clear. Go try your best to deliver the best content which you can push while at the same time using a character counter to accurately count and limit the number of words and characters that you want to include in your message.
4. Send from a person, not a company
It is essential to build personal relationship with your customer. To do so, it is advised that the mail is sent from an individual and not from any company. In doing so, it makes the client open the mail as people tend to open mails more often if it is sent from someone known. An email from a company is immediately marked as advertisement.
5. Send at the right time
You should know the exact time which is most suitable for sending mails. Your customer is too busy to give special attention to your mails. They just might ignore it if your timing is wrong. In order to avoid it, you should maintain a proper schedule. Timing and marketing goes hand in hand. If proper timing is not maintained, the email is of no use. It is advisable that a mail is sent during works hours or after lunch time.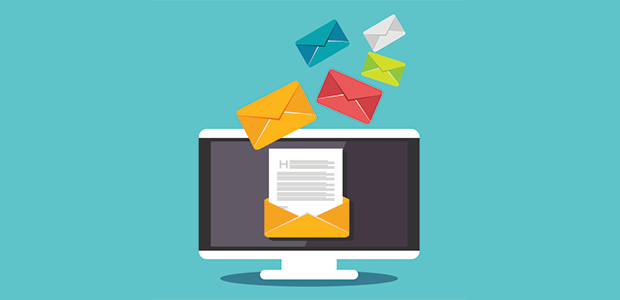 Benefits of bulk email service
Sending bulk mails won't cost you a fortune, in fact, it would cost you almost nothing but the server charges through which the mail is being sent. You can now, save your money and yet get to your targeted audience.
It is very essential to know your targeted audience. Without knowing your target, the mails might go to wrong customers, for whom it would be of no use. So planning out the target is very necessary for the business to be a success.
Sale is the ultimate goal of any business, be it small, medium or large. A business works really hard to increase its sales; here comes bulk email servers to help them out with their sales. Bulk email service allows the business to reach out to several people at the same time. There by increasing the sales.
Over 70% of website visitors abandoning your website will never return. When the email list is prepared, sending the mail becomes easier and a relationship is built by collecting the email addresses of the client and sending them your valuable mail.
Repeat visitors are more likely to convert into customers, compared to first-time visitors. Studies in this field shows that no customer is prepared to do business with you at just the first visit, in fact, it takes several visits for the client to make up his mind and invest in your company.
How to use Bulk email server
Create your email list
Compose the mail
Send or schedule the email
Digitalaka bulk email service provider
Now, when you know the definition of bulk email , the benefits of it and how to use it, it is now safe to say that you will be looking out for the best server out there. But here ends your search, look no more, for Digitalaka SMTP is here to assist you and take your company to new heights. Following are the reasons as to why Digitalaka SMTP is best for your business.
The rates charged for their service is pocket friendly and within your budget. It makes sure, that businessmen of any enterprise (small, medium, large) can afford their service.
Time and effort are much reduced through their easy steps for sending bulk emails.
Communication can be done at a much faster rate through this service provider. This bulk email service provider makes sure that the messages you want to communicate reach your audience as fast as possible, so that you are not left behind in the race.
Broadcast your email marketing campaigns anytime, from any location in the world
This bulk email service provider makes sure that you are able to expand your market all throughout the world. It is not limited to a particular region but can be used to send bulk emails worldwide.Apply for Digital Marketing Course in Bangalore to learn more about it.